Signs Your Home Isn't Ready For Winter
12/29/2021 (Permalink)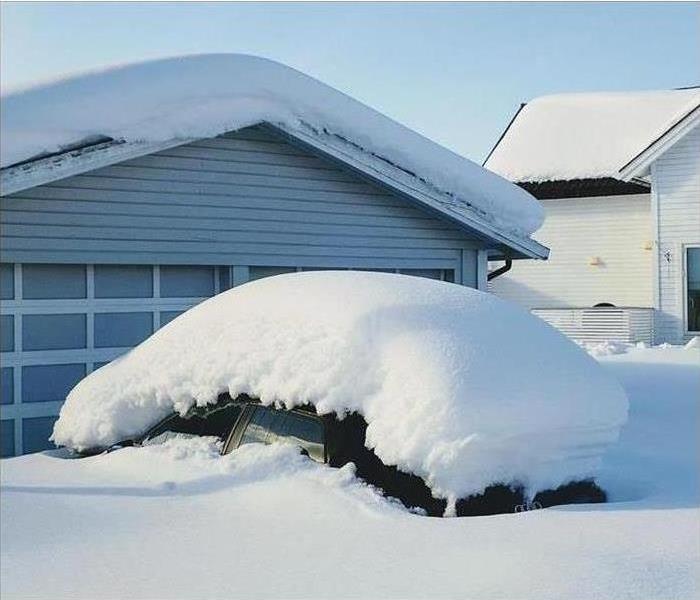 When the temperatures start to drop and the icy cold winds of winter appear, it is important to have your home prepared to stop major problems from occurring. By taking care of your home as early as possible, you can feel confident that you are ready for the cold weather to arrive and take up residence. Safety and prevention are the keys to a good winter, so we've compiled a few things you can look out for in order to do so.
Watch Out for Exposed Pipes
Whether you have pipes outside of your home that are exposed to cold weather or inside that are uninsulated, it's important to make sure that pipes that are not covered are ready for the temperatures to drop. Check outdoors, your attic, in crawl spaces and anywhere else that holds exposed pipes. Make sure that these pipes are covered BEFORE the temperatures drop to freezing to avoid frozen pipes, pipe bursts and major water damage.
Take Care of All Small Problems
Small leaks, clogged drains, and other issues can get worse if they are not taken care of at the first sign of trouble. To get ready for winter, go ahead and take care of the minor problems that you may have noticed before they turn into major home damage issues. This can be anything from chipping exterior fixtures, small leaks, water spots and more.
Look for
Leaky Faucets
Leaks coming from around your hot water heater or other areas around your home
Clogged drains
SERVPRO of Ronkonkoma is a locally owned and operated business with the team and resources to handle winter-based disasters of any size. We know that issues like these can be stressful, especially inside your own home. We are here to make the restoration process as seamless as possible. For all restoration services, call 631-296-0465 or contact us online for immediate assistance!